Egg Donation Clinics in South Africa
First things first, contact baby2mom. We are a South African egg donation agency and we have done all the homework regarding egg donor clinics and we recommend that you register with us to get started! Whether you want to donate eggs or have questions about being a recipient and wish to browse donor profile, we at baby2mom will happily work with you to get the job done.
Egg donation clinics play an essential role in safely carrying out the egg donation procedure. Our role as an egg donor agency is facilitating co-operation and managing communication between donors, recipients and egg donor clinics, while providing educational and emotional support to all involved in this life-creating experience.
baby2mom recommends the use of reputable egg donor clinics with established processes and protocols for egg donation to increase the chances of successful in vitro fertilisation (IVF) treatment. We have see the start of many life stories through our solid relationships and positive experiences with highly reputable egg donation services.
The below egg donation clinics are of the egg donor clinics clinics that we have interacted with and found to be safe and professional in their procedures. We have listed them below in order of location should you wish to do a bit of your own research about the facility in general, but we do recommend you contact us at baby2mom to get you started, we know the right questions to ask to get you a smooth procedure and result.
Inland Egg Donation Clinic
Johannesburg egg donor clinics:
Medfem Egg Donation Clinics - Established in 1991, Medfem Egg donor clinic is highly efficient, experienced and well situated to handle international visitors. Discover the depth of their knowledge, experienced egg donation services and reputation.
Contact reception on +27 11 463-2244 or fertility sister, Hanlie, on Hanlie@medfem.co.za. Medfem Egg donor clinic is located in Bryanston.
Gynomed Egg donor clinic - A smaller egg donor clinic, Dr Lindeque is well known for his competent fertility skills, advise and can do-it-all attitude. Contact Gynomed Egg donor clinic on +27 839-1870 or +27 796-1100. They are located at Garden City Clinic, Bartlett Road, Mayfair West, Johannesburg.
Netcare Parklane Hospital - This specialist hospital, located in Parktown, has been awarded Baby Friendly Status by the Department of Health, affirming their status as one of the premier mom and baby healthcare facilities in Gauteng. Contact Dr Kabamba on neskab@telkomsa.net.
Dr Matlhaga, efficient and good pregnancy records at the Mulbarton Netcare. Contact Teboho on on Drgomatlhaga@gmail.com.
Hart Fertility Clinic Johannesburg - An offshoot from the Hart Fertility Clinic in Cape Town, Dr Maria Dena is passionate and caring of her patients. Contact Dr Dena, on denamaria67@gmail.com. They are located at the Parklane Clinic in Parktown.
Vitalab Egg donor clinic - A large fertility clinic. Contact baby2mom for more details.
Pretoria egg donor clinics:
Coastal Egg donor clinics
Cape Town egg donor clinics:
(Read our blog post about Why Cape Town)
Cape Fertility - The largest IVF clinic in the country, Cape Fertility is internationally renown for its large, exceptionally trained IVF staff and use of advanced equipment to help provide recipients with the best possible chance of falling pregnant. We are proud to be associated with this outstanding egg donor clinic and developed a trust-filled relationship.
Telephone +27 21 674-2088,Dr Heylen, Dr Le Roux, Dr T Matebese.
Aevitas Egg donor clinic - This Cape Town Egg donor clinic has a laboratory equipped with cutting edge technology and the staff and doctors are well recognised for their level of compassion, care and skill.
Contact Professor Siebert, Professor Kruger, Doctors van der Merwe and Hulme via Sister Tersia Fourie on +27 531-6999 or tfourie@aevitas.co.za for more information.
Hart Fertility Clinic
- This Cape Town Egg donor clinic offers a niche approached service to patients under the care of three fertility specialists, who offer personalised care to patients and donors.
Contact Sister Jenny Kleyn on jenny@hartcapetown.co.za and Sister Cyndi Nel on cyndi@hartcapetown.co.za for more information.
Port Elizabeth egg donor clinics: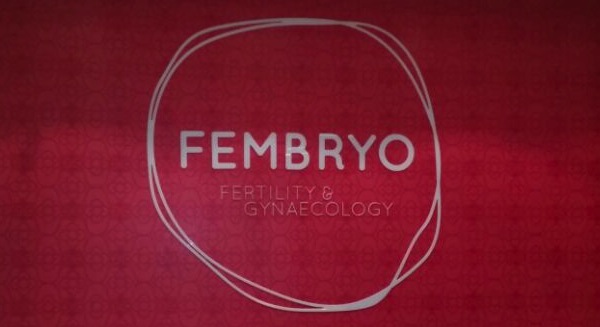 Fembryo (Fertility and Gynaecology) Unit – This egg donation clinic provides an extensive range of personalised and caring fertility services carried out by staff and doctors to ensure that you get the specialised care you need.
Geiting in touch with Dr Botha by contacting Hilda (Practice Manager) on hilda.bouwer@gmail.com or Kathleen the Fertility Sister on sister@fembryo.co.za.
Durban egg donor clinics: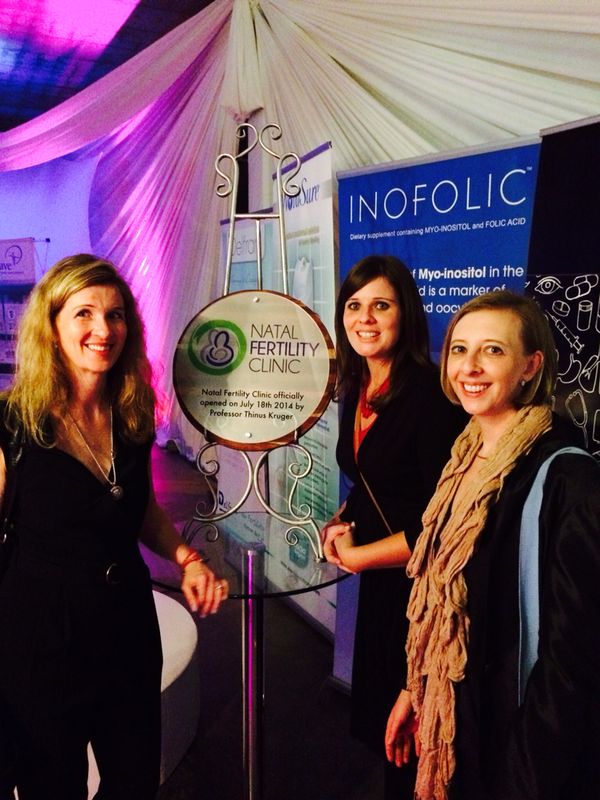 Vitalab KZN, officially launched on 18 July 2014 as Natal Fertility Clinic, with state of the art medical technologies to optimise a comprehensive fertility offering.
Dr Coetzee is ideal for those looking for a straight forward, highly professional approach to IVF. Contact Ilse on IlseA@vitalabkzn.com or +27 31 582-5151 for more information.
They are an egg donation clinic that truly cares with state of the art facilities.
If you require more information about egg donor clinics in South Africa and our relationship with them, contact us today.